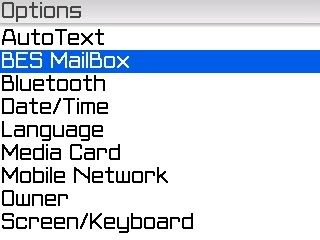 One of the biggest complaints that is continually heard from end users on a BlackBerry Enterprise Server, is the fact that all of their emails, both corporate and personal, redirect into the messages folder, sometimes making it difficult for important emails to be found quickly.
Empower has made an excellent solution to that, with the creation of BES Mailbox.
From the Empower Site: Empower BES MailBox provides a dedicated access to your work emails. Just click on it and you are shown only BES messages! No more searching for that important corporate email from among your 300 unread emails.

What's more, you can also set Folder-based alerts to receive sound notification when an important email arrives!

Clutter-free work emails are now just a click away.

*Fully On-device. No Setup required.

*Seamless Integration with native Email.

*Folder-based Alerts: Receive sound notification when important emails arrive in designated folders.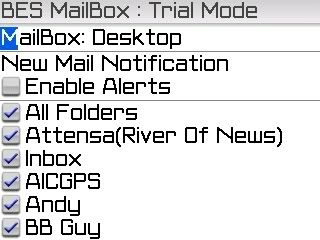 This application is one of THE MOST OVERDUE applications for BlackBerry and BES users EVER.
We have tested this and have no complaints with it what-so-ever. There is a free trial for those of you who wish to try this out for yourselves, and the best thing is that BlackBerryGuy and Empower have partnered up so BlackBerryGuy Newsletter members can receive a discount when they purchase this!
Contact us at info@blackberryguy.com for your code, and organize your email inboxes today!